The Shift in Private Club Member Utilization
What do our members want? The big question that every club leader and manager thinks about every day. Some clubs feel that what their members want is based on the type and culture of the specific club. I disagree!.
All members what the same thing. They want to use THEIR club. After all, our members pay large annual fees for the privilege to come to their club to do what – spend more money. Members are pre-disposed to using their club. Why else would they continue to pay dues? So, when you think about it, once you have the member as part of the club family, it's easy to get them here … right?
Increased Club Usage
Well, these days, the answer is generally yes. Covid has certainly disrupted our world and continues to do so. Things have changed. People are looking at their lifestyles a bit differently. The sense of belonging means a great deal more than it did just a few years ago. Safety, security, and community have had people flocking to clubs since early in the pandemic. As we slowly work our way out of this scourge, I believe an overwhelming number of those who joined private clubs have grown to love it. They have developed a connection that they will not give up even when travelling and vacationing ramps back up
What I am finding - members have woven their club into their daily routine, and they want to continue to use their club more. During the "season" they want more access to dining options, more access to the pool and racquets and generally more access to the club through expanded hours and increased staffing (this part my not be so easy to accomplish, at least for now).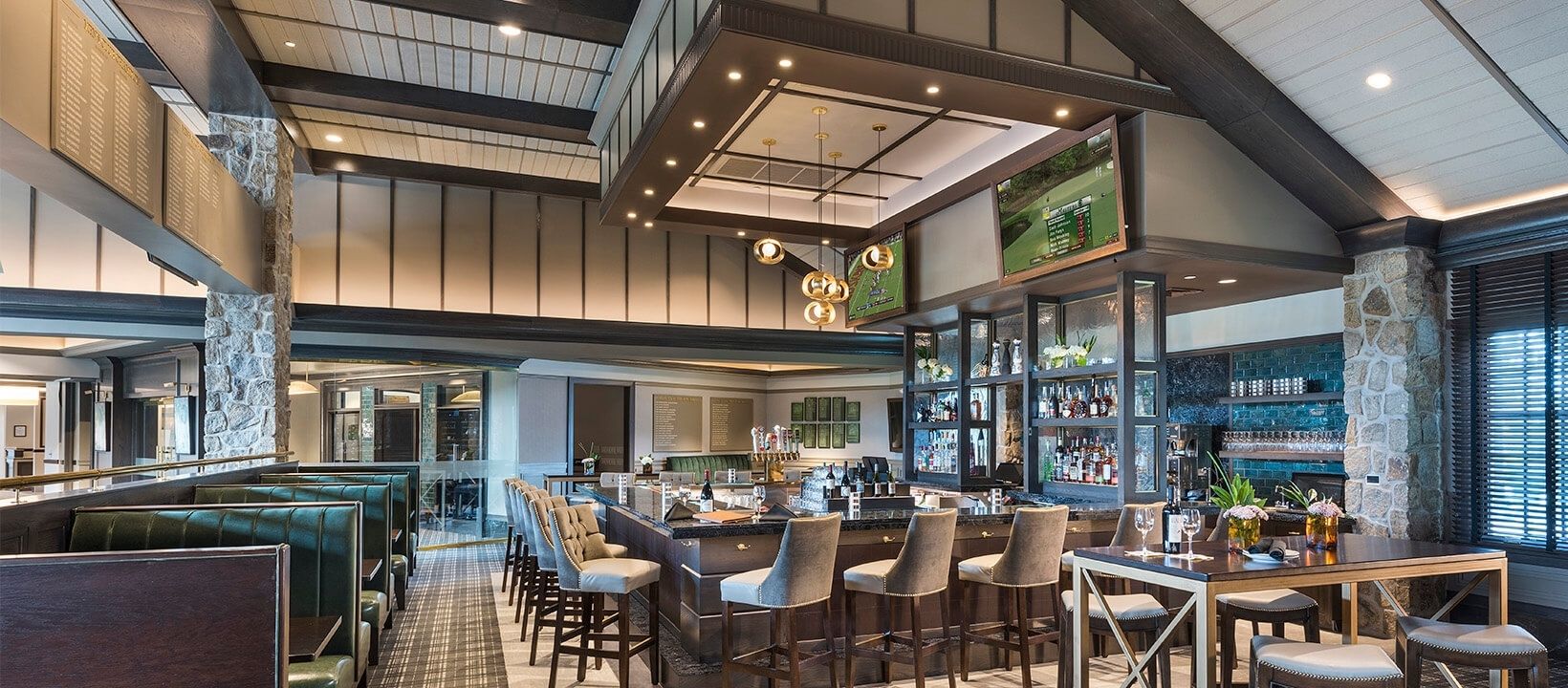 Crestmont Country Club | Orange, NJ
Getting More Out of the Club
The desire to get more use from the club during the "off-season" is growing more prevalent, as well. Members, and their families, what to spend their time with the community of friends of whom they have grown very fond. They don't want to change the routine just because its cold out, or in the case of southern climates, too hot. The addition of "off-season" amenities has become top priorities of successful clubs wanting to expand and engage their membership throughout the year.
How to Capitalize
Some of the popular additions that can accomplish this include a great bar/dining destination rivalling the local "hot" restaurants, a top-notch fitness center including group exercise classes, paddle – it is a winter "drinking" game and of course, indoor golf simulators. Naturally there are more offerings that can leverage off-season engagement, but these seem to be the big ones.
In today's environment of tight labor and strained supply chains, accomplishing the goal of year-round member engagement may be a bit more difficult, but no less critical. You must keep your club as an integral part of your members' lifestyle, 12 months a year. If you do, your members will continue to spend time and money at your club, and they will be your best promoters for new members.
If you've been considering a capital expenditure project, be sure to start with a master plan. Need help? Learn more in our Developing a Master Plan E-Book.
Summer is here! See what Navesink Country Club added to their outdoor dining spaces.
Project Showcase: Navesink Country Club
---
Download Master Planning E-Book Request a Discovery Call