Evaluating Risk in Capital Improvement Projects
Most of today's private clubs are enjoying some degree of success. Membership ranks are generally robust and member utilization is solid and seems to be growing.
Much of this success is a result of courageous leaders and savvy managers guiding their clubs through capital improvement projects that enhance their facilities and amenities to answer the need of today's contemporary family-oriented private club member.
However, there is still a significant number of clubs that find themselves experiencing the warning signs of an impending downward spiral within their own club. As the average member age inches up and member counts begin to decline – even slightly – it is a sign of a problem.
The Problem
Declining membership is a sign that the club is not attracting enough younger members to offset normal attrition. Eventually this will lead to higher membership cost and accelerated attrition, exacerbating the problem until the club can no longer sustain itself.
Many of the clubs that find themselves in this situation have been reluctant or unable to make proper capital expenditures to not only keep their facilities in good repair but improve and add amenities that will make their club attractive to new members.
These clubs are now embarking upon planning programs to stem and reverse their downward trends.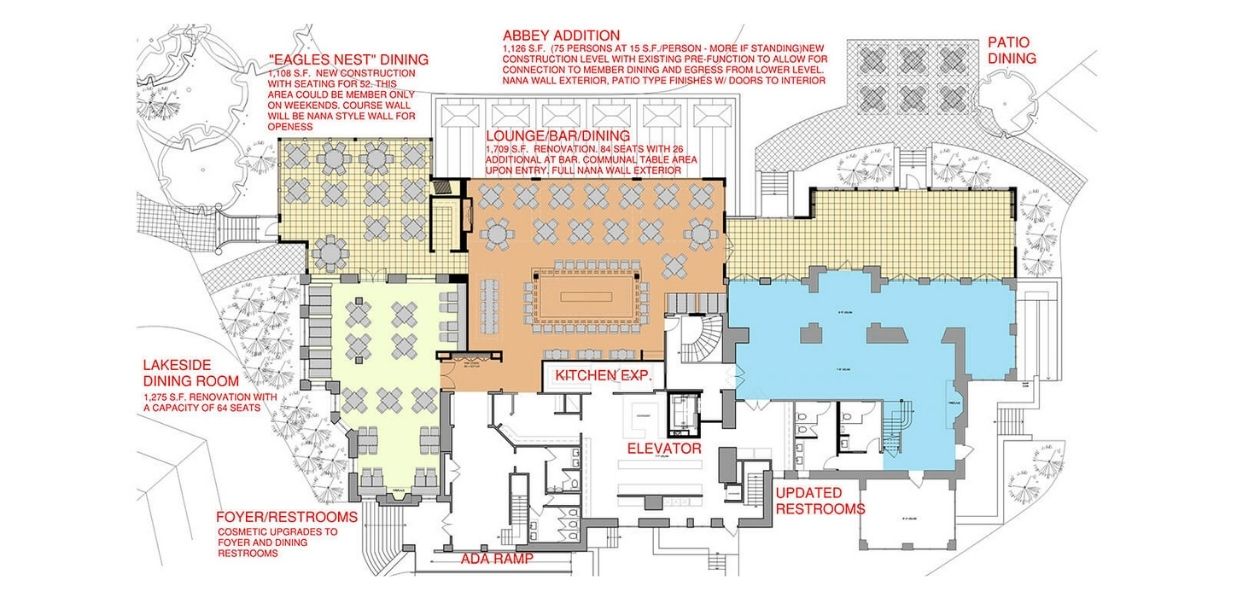 Ramsey Golf & Country Club Master Plan Blueprint | Ramsey, NJ
Master Plan
The typical process for private club capital improvements is to develop a facility Master Plan that addresses critical deficiencies in member facing facilities. But the Master Plan also provides a roadmap for infrastructure updates and overdue repair and maintenance. Download our Master Plan Ebook to learn more about the process.
Prioritized plans and renderings are developed, budgets are established and most often a project phasing schedule is determined, as most clubs are unable or unwilling to undertake a massive capital project in a single phase.
Where to Start?
When setting priority of capital projects, one should consider critical required elements such as failed HVAC systems, leaky windows, or a collapsing roof. But equally important, club's need to focus on those amenities that will have the most immediate positive effect on member utilization and new member attraction.
Naturally, another critical element of the capital plan is cost. The big budget numbers matter but not as much as the small numbers. Most clubs need direct financial support from the membership to afford necessary upgrades, and Members are much more concerned with their own out-of-pocket.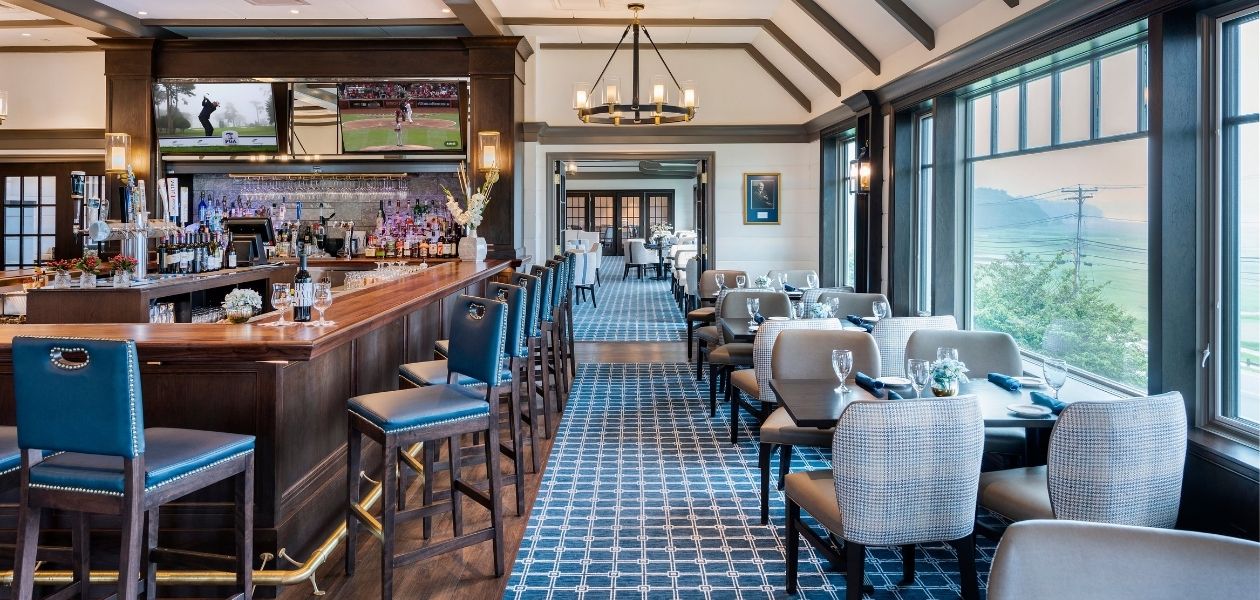 Rhode Island Country Club | Barrington, RI
Getting Member Buy-In
The issue of individual member cost is the most hotly debated subject during focus groups, membership presentations and town hall meetings. The resistance is almost always led by members who find it difficult to see value in capital investment. They come up with a multitude of arguments as to why the club shouldn't be doing this, but it always comes down to their out-of-pocket cost.
All clubs have "marginal members" – those members who are on the edge of affording their membership and even a slight change to the financial model may cause stress, or even force them out. Clubs proposing capital plans struggle most with this group of members because while they may be small, they can be very well organized and speak with a loud voice.
Risk Evaluation: What If?
The most common argument among those resisting the Master Plan - "What if we spend all this money and it doesn't work – where are we then?" And this is certainly a legitimate question, and the risk should be evaluated.
A myriad of accounts by club leaders, club managers and professional consultants, including accountants that have followed successful capital plans show that clubs universally enjoy dramatic upticks in revenues and membership counts.
Club leaders, managers and consultants can dedicate time and resources to educating members as to the positive results in other clubs – and they'll do so with great vigor. Yet, members will continue to doubt – "But we are different – that won't happen here." So, what next?
Exposing the Real Risk
No one will say that there are absolutely no risks in undertaking a major capital project. Recent history predicts success but cannot guarantee it.
There is another "What If' that should be considered. This is the question that should be turned around and asked of those who are unwilling to invest in the future of their club.
What If We Do Nothing?
What history can predict is that clubs who ignore the warning signs and do not make proper capital investments will have continued escalating costs, to be passed along to members, and considerable challenges in attracting new members.
Membership costs will grow as high and, in most cases, much higher than if they had supported a capital project. Except when doing nothing, there is no plan to reverse it, none of the benefits and no improvements in sight. Eventually the club will be financially distressed, and their options will be grim.
So, when evaluating risk, and when doubting members ask, "What if...?" ask them right back, "What if...?
Summer is here! See what Navesink Country Club added to their outdoor dining spaces.
Project Showcase: Navesink Country Club
---